The ask: Create a piece of branded content.
What we did: Using Post-It notes, my partner and I changed up the boring bedtime routine.
This is one of my favorite projects I did while at the Brandcenter.

Print
Print features popular children's books reimagined with the help of Post-It notes.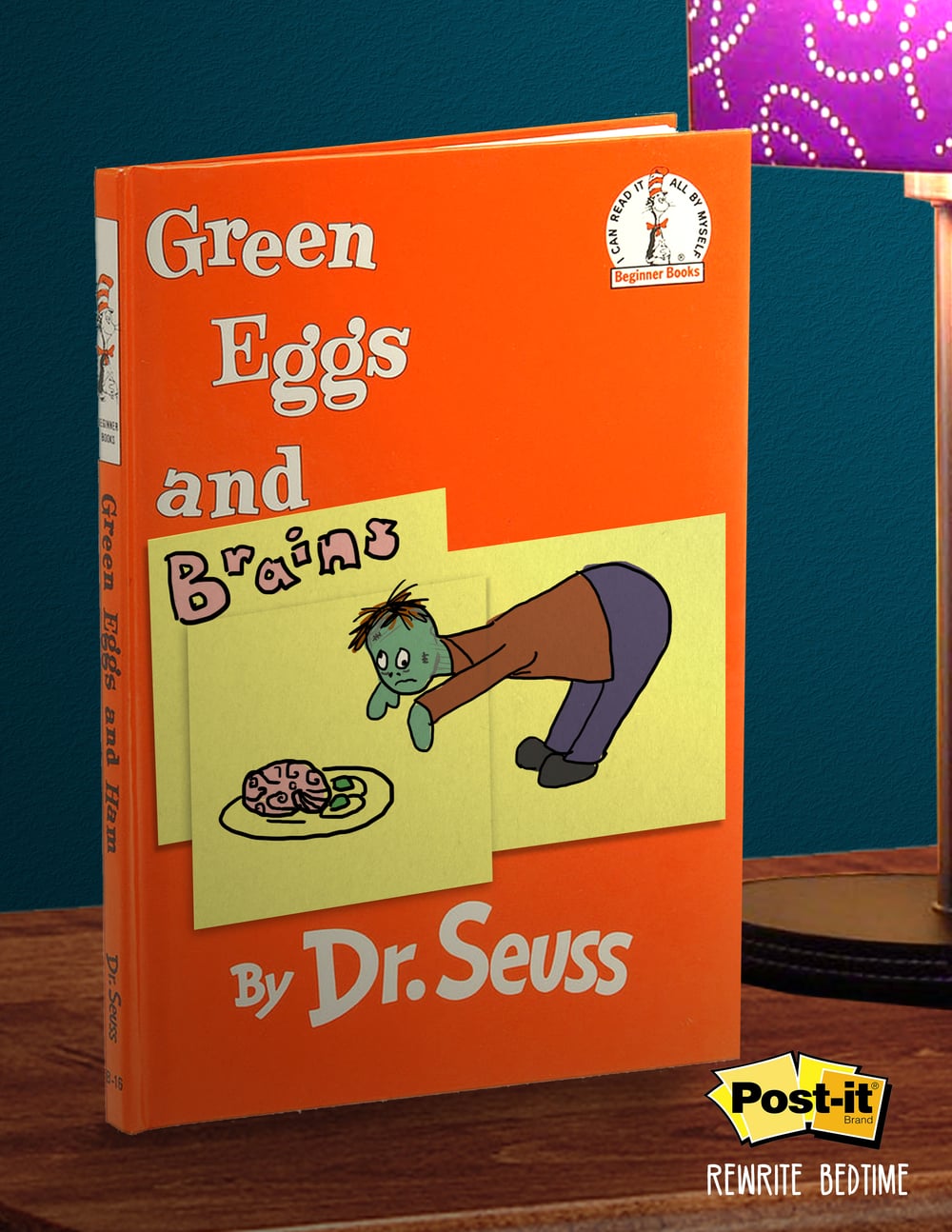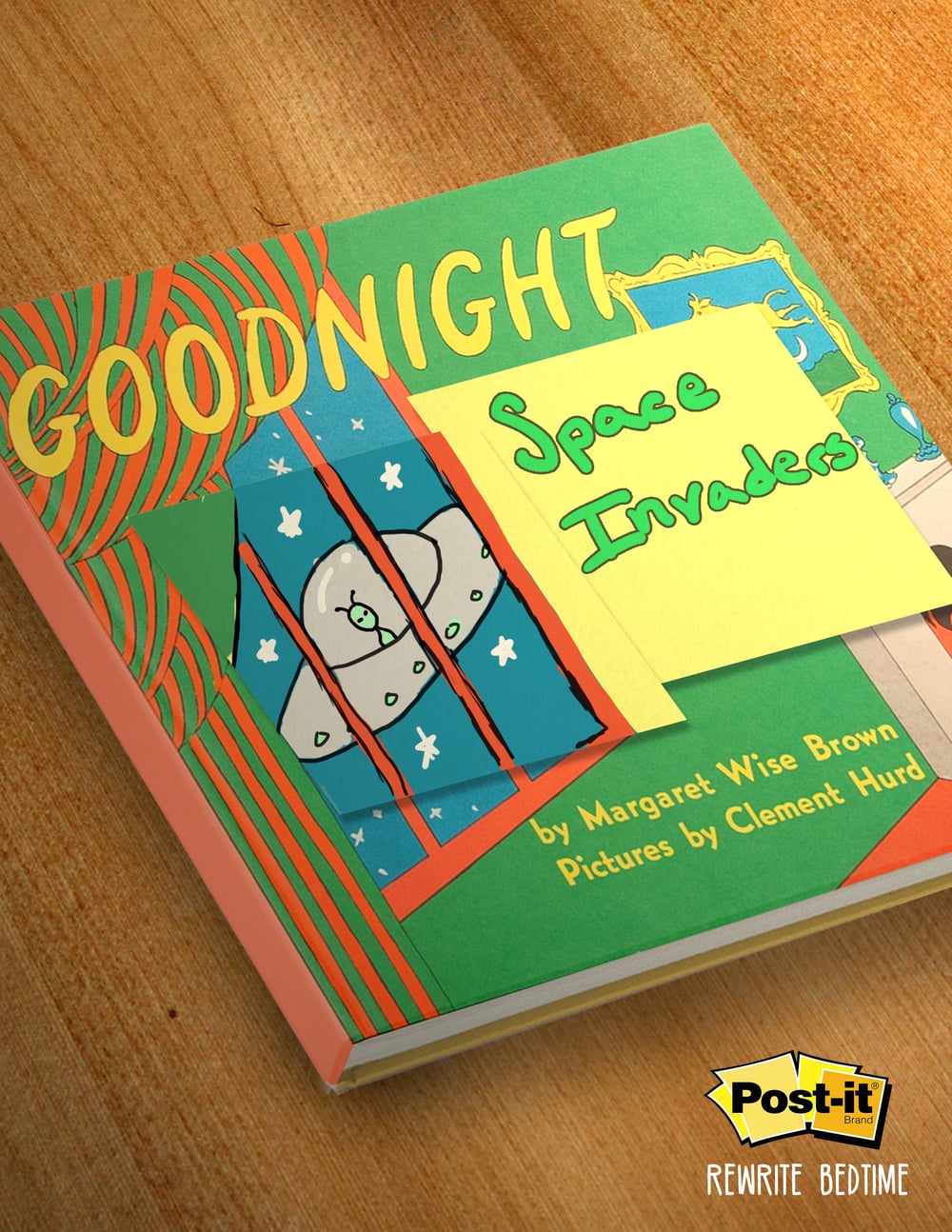 The Very Hungry Dinosaur (Branded Content)
Post-It will also create their own branded content using these popular children's books. Below is The Very Hungry Caterpillar, which has now become The Very Hungry Dinosaur.
Rawr.
Post-It Clip-On (Prototype)
To go along with the Branded Content, Post-It will introduce the Rewrite Bedtime Clip-on. This brand extension allows the parent (or child) quick access to Post-It notes and a marker for them to alter or create their own story. This clip-on attaches to the back of any children's book and has a simple strap to keep the Post-Its from falling off.